---
Back
MyChart app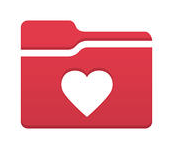 Access your medical information from your phone
Easily access your medical record on the go! Get MyHealth Online on your Apple or Android phone or device. It's easy! Follow the steps below to start using the free "MyChart" app or watch our "Download the MyChart App" video.

Note that MyChart mobile version 9.1 or higher is now required.
If you are getting ready for a video visit, please review our MyHealth Video Visit Tips and FAQ.
Getting started with Apple (iPhone/iPad):

Search for the free "MyChart" app from Epic Systems in the Apple App Store. Download and install the MyChart App onto your iPhone, iPod Touch, or iPad (requires iOS 11.0 or later).
Open the MyChart app and select "Atrius Heath" from the list of healthcare providers.
Login with your MyHealth Online ID and password.

Visit the iTunes store and download the MyChart app,
or scan this QR code with your Apple device.

Apple version note:
The minimum MyChart version is 9.1, and requires iOS 10.
MyChart app versions 9.2 and above require iOS 11.

Getting started with Android:

Search for the free "MyChart" app from Epic Systems in Google Play Store and download and install on your Android Phone.
Select "Atrius Health" from the list of healthcare providers.
Login with your MyHealth Online ID and password.

Visit Google Play and download the MyChart app,
or scan this QR code with your Android device.
Features
Video Visits - virtual visits with your provider. .
Test Results - View most completed lab test results
Messaging - View and reply to secure messages from your provider's office
Get Medical Advice - Send non-urgent requests for medical advice to your provider's office. You can attach an image of your concern (e.g., a rash).
Appointments - View, schedule and cancel appointments.
Upload your picture - We love to add a face to a name! It also supports your safety to have your photo available to your providers. Add a passport style headshot photo.
Health Summary - View Medications, Allergies, Immunizations and Health Issues.
Medication renewals - Request renewals of current medications.
Letters - View letters from your providers.
Proxy Access - View other accounts to which you have proxy access.
Billing - Pay bills from the app and view billing details.
Questionnaires - Complete questionnaires (often attached to upcoming appointments).
Share Everywhere - Grant one-time limited access to your health information to a medical professional outside Atrius Health.
Apple Touch ID - Touch ID and 3D touch features on supported Apple devices.
Apple Watch - Support for Apple Watch.
Frequently Asked Questions
How do I get the MyChart app?
You can download MyChart from the App Store on your iPhone or iPad (or iTunes on your computer), or from the Google Play Store for your Android phone. It's free. Search for "MyChart" and install it. Once installed, select Atrius Health as your health care provider. You will then be prompted to enter your MyHealth Online username ID and password.
Is the MyChart app secure?
Yes. All communications/transmissions are forced to be encrypted and no sensitive data is stored in your mobile device memory or drives.

We recommend securing your mobile device with a passcode, requiring you to unlock your device when you turn it on or wake it up. You should always log-out of MyChart at the end of your session to further protect your personal health information.
Is the MyChart app available for other platforms?
Unfortunately, no. iOS and Android are the only mobile platforms supported at the moment.
Can I enable or disable the MyChart app notifications on my phone?
in the notification settings on your phone (not on the MyHealth website). The notifications are not individually selectable. Push notifications we currently have available include:
• new message
• new test result
• new letter
• earlier appointment available (auto wait list)
• security related notifications (account locked, etc.)

Apple asks you if you'd like to enable notifications when the app is first installed; Android enables notifications by default.

If you want to remove a phone or device that you no longer use from receiving push notifications, you can remove or "unlink" the device in the "Preferences" menu > "Linked Devices" page on the website, or from the MyChart app notification settings on your device.

You will always receive the required email notifications about new messages, test results and letters. Email notifications for new billing statements and earlier appointments are optional.
Yes, you can control the notifications for the MyChart app
new message, a new test result, or an earlier appointment available. You can control these notifications from the MyChart settings on your phone.
You can choose to receive "push notifications," or alerts, on your phone when you have new activity in your MyHealth Online account, such as a